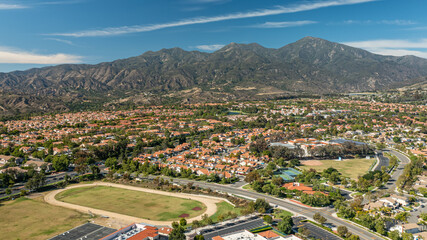 Stanley Bae realizes that Orange County is famous for its beaches and shops, but he notes that the area is also full of beautiful and interesting locations to hike while enjoying the natural scenery the area is famous for. Hiking was one of the most popular activities that many picked up during the height of the pandemic, and Stanley recognizes many people eager to explore the hobby have not seen all that the area has to offer. To help those that want to try hiking in Orange County, California, Stanley Bae provides a small list of some of his favorite locations.
Limestone Canyon Wilderness Park
Limestone Canyon Wilderness Park is usually closed to hikers except for specific days of the month. Hikers should seek out these open access days as they provide the opportunity to see all the natural wonders that the park has to offer guests. For example, its iconic feature "The Sinks" are commonly called a Mini Grand Canyon and are simply amazing to gaze upon. One of the reasons that Limestone Canyon Wilderness Park is a favorite of Stanley's is because it provides a look into what much of Orange County must have looked like long before the land development to make it suitable for suburban living. On the Shoestring to Hick's Haul Loop, you can even get an excellent panoramic view of the Pacific Ocean.
Chiquito Falls Trail
The Chiquito Trail to Chiquito Falls is an intermediate trail, meaning that it may not be suitable for some beginners due to the almost 3,000 feet in elevation gained over the course of the trip and 8.7-mile distance. Stanley Bae of Orange County, California notes that the best part about the trail is that it offers studding views of both San Juan Falls and Chiquito Falls. It is important to note that the San Juan Falls can get busy because of their proximity to the highway, but the hike to Chiquito Falls is peaceful and often only sparsely populated. Chiquito Falls Trail is a favorite for travelers that enjoy forest walks coupled with great waterfall views and Stanley recommends it if you are up to an intermediate challenge.
West Ridge Trail to the Top of the World
This 4.5-mile trail is one of the easier trails to hike in Orange County, but that does not make it uninteresting by any stretch. The trail features hills allowing its distance, which can get your heart pumping, but the trail overall is not very difficult. In addition to this, the hike is great for groups as it is wide enough to share. The most interesting aspect of the West Ridge Trail in Aliso and Wood Canyons Wilderness Park is the scene-stealing 360 view that it provides of Orange County- featuring a view of Laguna Beach and Saddleback Mountain. The Top of the World is a great location to hike to as it has an excellent rest area with benches, restrooms, and a full park. With no shade throughout the trail, however, you may want to choose this option on an overcast or cooler day if you can help it.
Stanley Bae of Orange County, CA realizes that the above list accounts for only a few of his favorite hiking locations in the area. After all, an area as vast and with as many scenic formations as the OC has hundreds of different trails that can fulfill your needs for adventure. If you want to see some great sights this summer, pick a trail that fits your needs and experience and go for it!