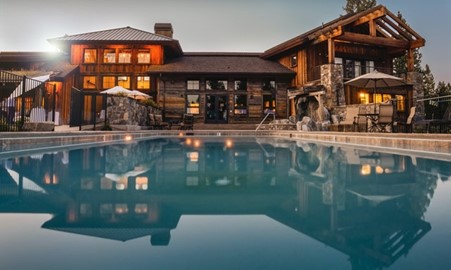 From San Diego to Sacramento, California is in the midst of a seller's market, making 2022 the year that you could finally cash in on your real estate investments. Stanley Bae from Orange County California says that between growing luxury sales and ongoing population redistribution, the California real estate market is set to face a few major trends in the coming months. Stay up to date and catch the wave to cash in big.
California real estate analysts expect to see a continued upswing in luxury home sales throughout 2022. However, this is offset by an ongoing exodus from higher-cost cities as more and more middle-class Californians seek out homes in affordable areas. Combined together, housing prices are expected to rise nearly 5%, making 2022 a good year to sell your home.
In this quick overview, we'll explore three major trends affecting the California real estate market in 2022. Put this information to good use and stay up to date with all the latest market trends here!
Analysts Expect More Luxury Sales in 2022
Despite ongoing COVID-19 woes, 2021 was a record-breaking year with more luxury home sales than ever before. 2022 looks set to continue this trend as more and more luxury homes come off the market from San Diego to Santa Barbara. In fact, the trend has accelerated so quickly that the market seems to be short on supply.
In Los Angeles and San Francisco, there just aren't enough luxury homes to meet demand according to real estate brokerage firm Hilton & Hyland. This lack of available supply is keeping the market competitive as wealthy Californians continue to look for top-of-the-line housing. For now, though, they will just have to wait to move into their luxury abodes.
Middle-Class Exodus Continues in 2022
The so-called 'California Exodus' might not be as drastic as some would have you believe but there's no doubt that many middle-class Californian families are struggling to pay the astronomical costs of living within California's most expensive cities. Understandably, they're moving out and heading to the suburbs.
Currently, 4 of the top 10 busiest commuter cities are around the Bay Area. This growing trend highlights a need for more affordable housing and a sudden doom throughout California's smaller towns and cities. This trend is expected to continue throughout 2022 as housing prices continue to rise.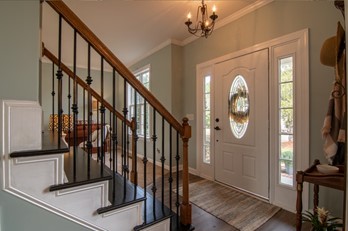 California Housing Prices Continue to Rise in 2022
COVID-19 has made it harder for construction workers to break ground and build new homes throughout the state. This has understandably led to a lack of available homes in a state where the rich are hoping to purchase luxury properties and the middle-class are looking for new, affordable homes in the suburbs.
With high demand and low supply, housing prices have been driven up and are expected to rise an additional 5% over the next year. This growing trend is good news for anyone wanting to sell their home but puts many middle-class families at a disadvantage as they look for cheaper mortgages.
Final Thoughts
If you're wanting to buy a new house in 2022, California might not be your best bet. With a lower supply of available properties, housing prices have soared. However, if you're a California homeowner wanting to cash in on your investments, now is the time to sell your home.